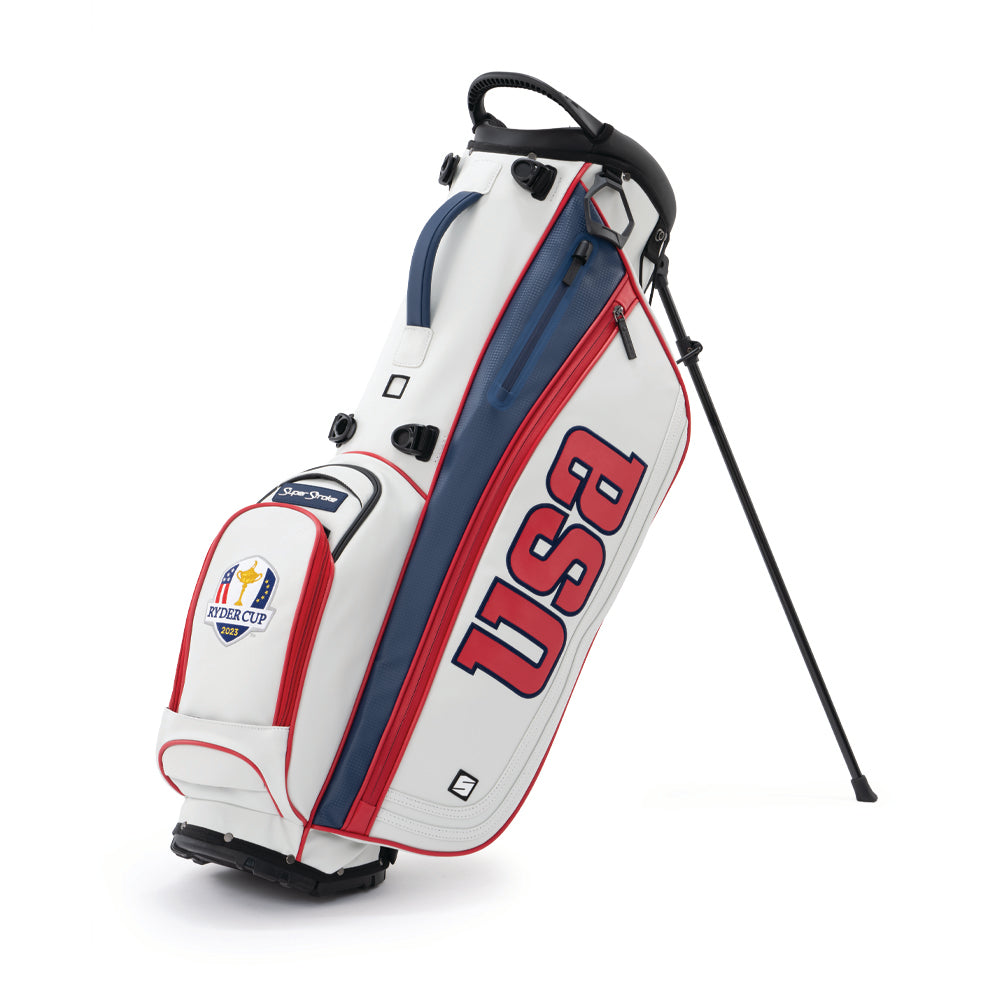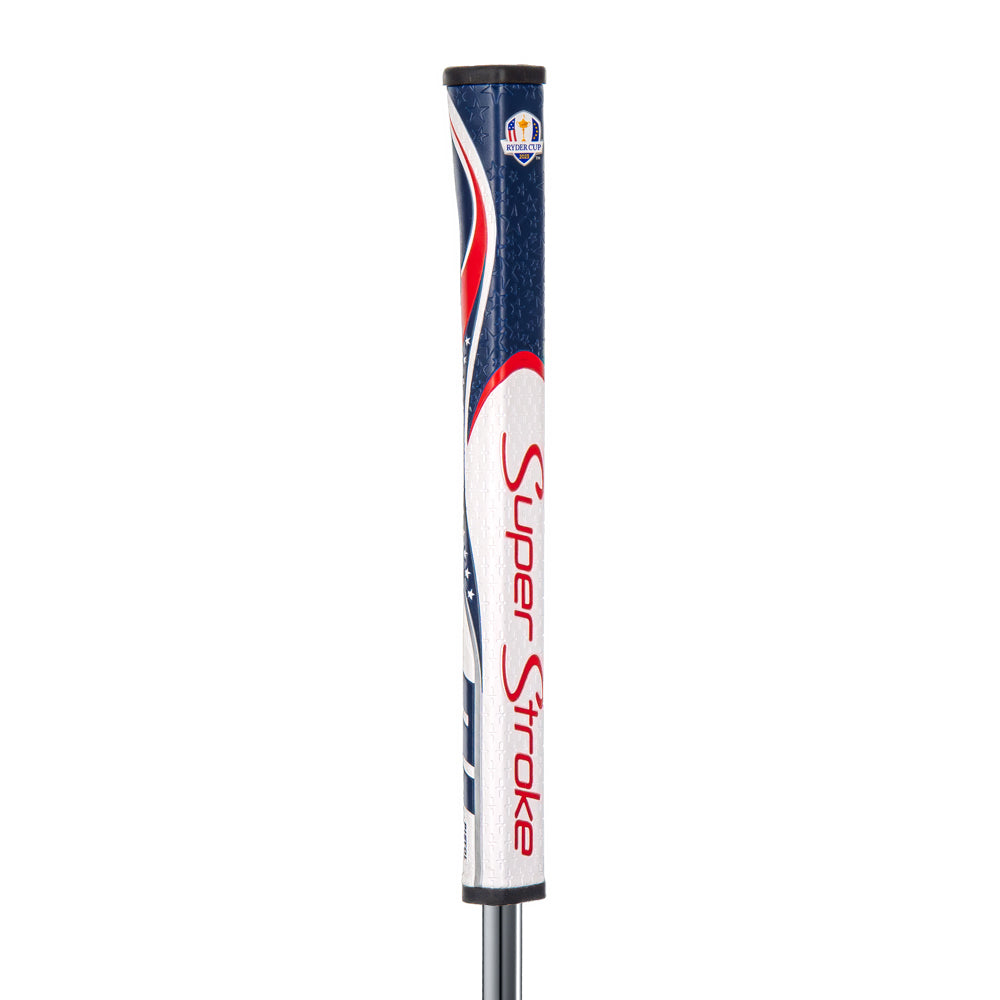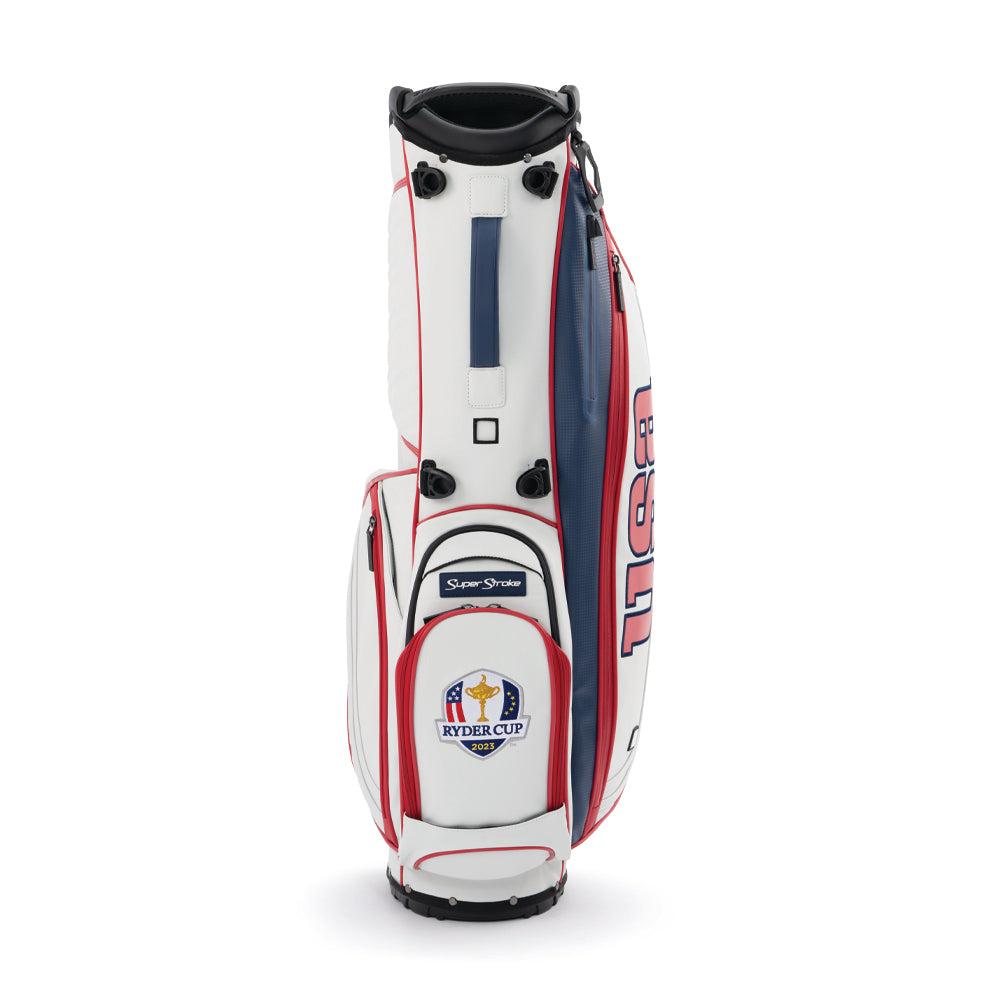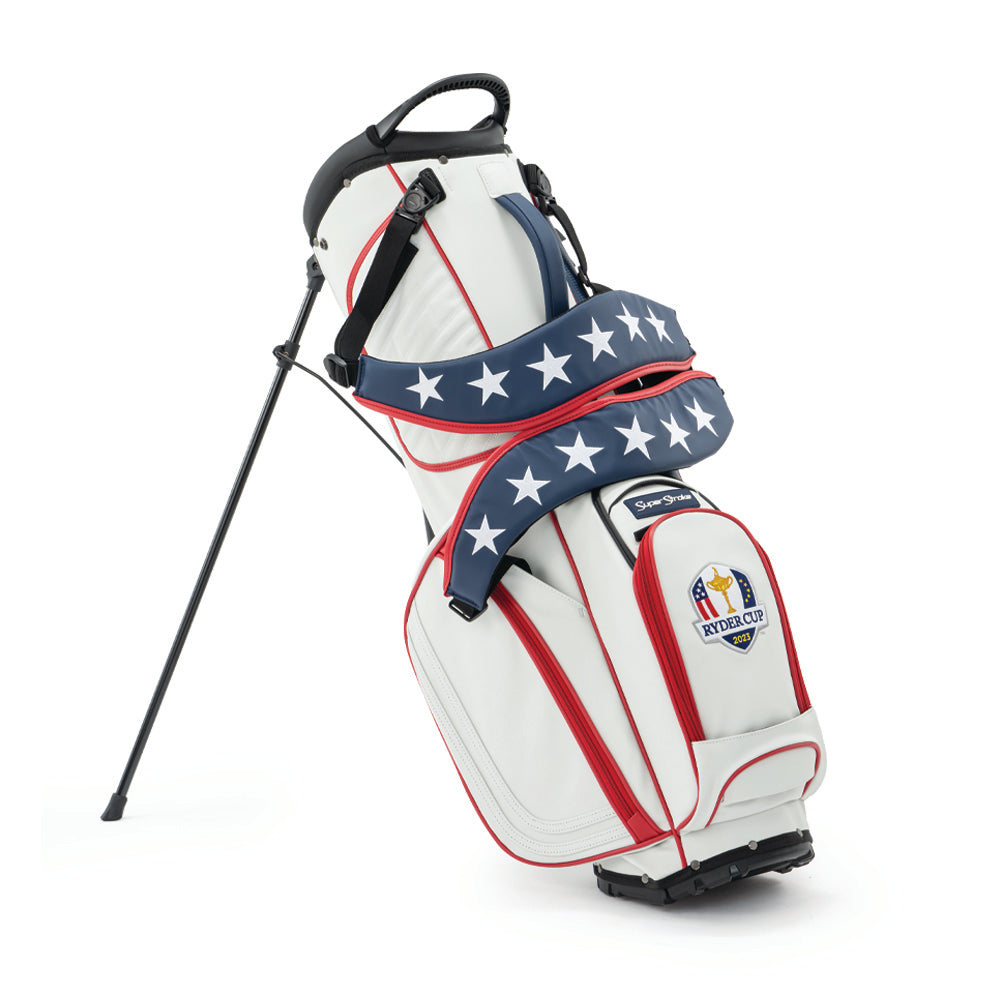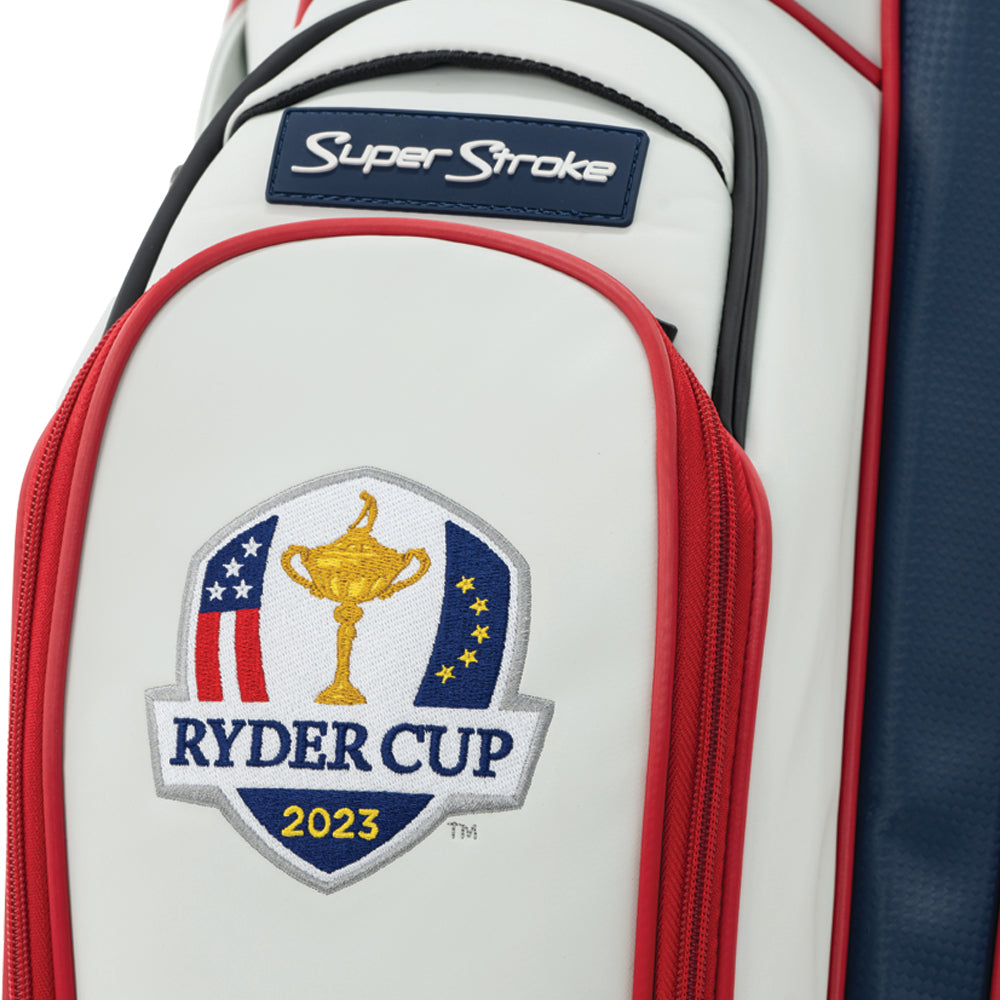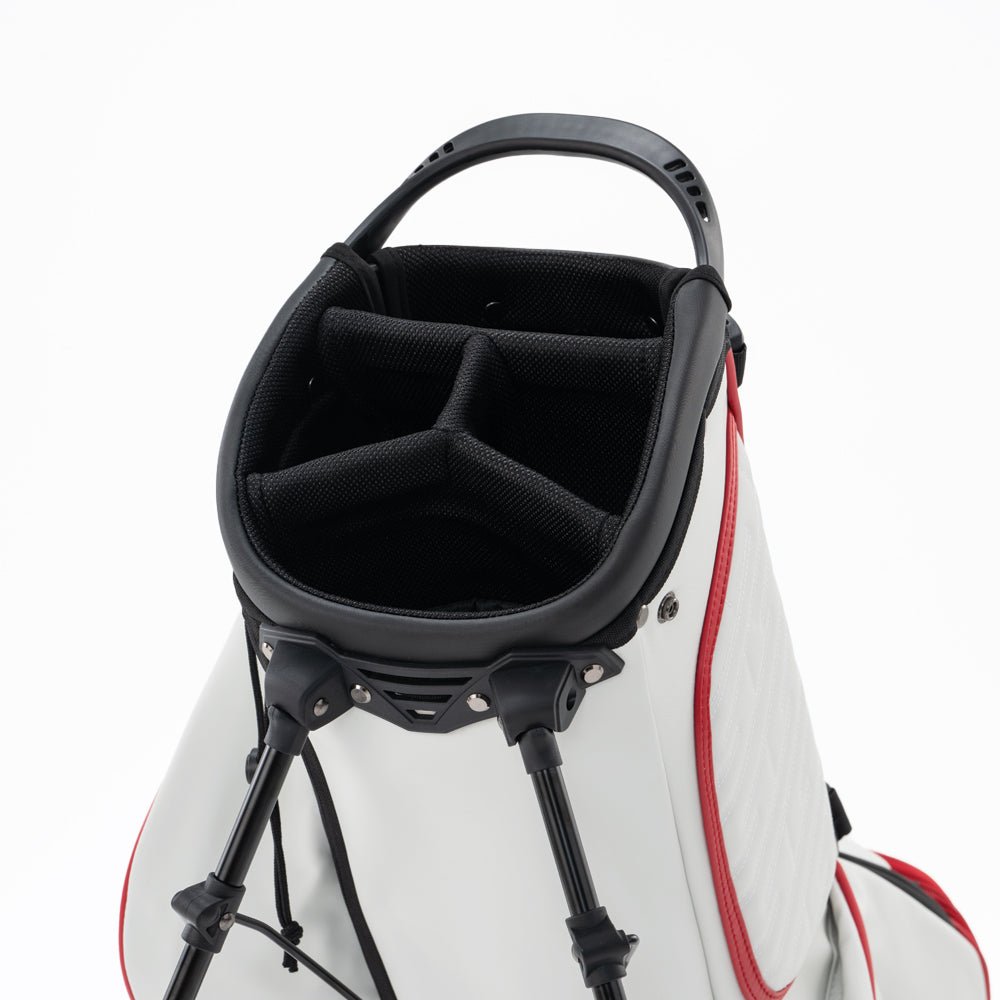 2023 Ryder Cup USA Stand Bag + Putter Grip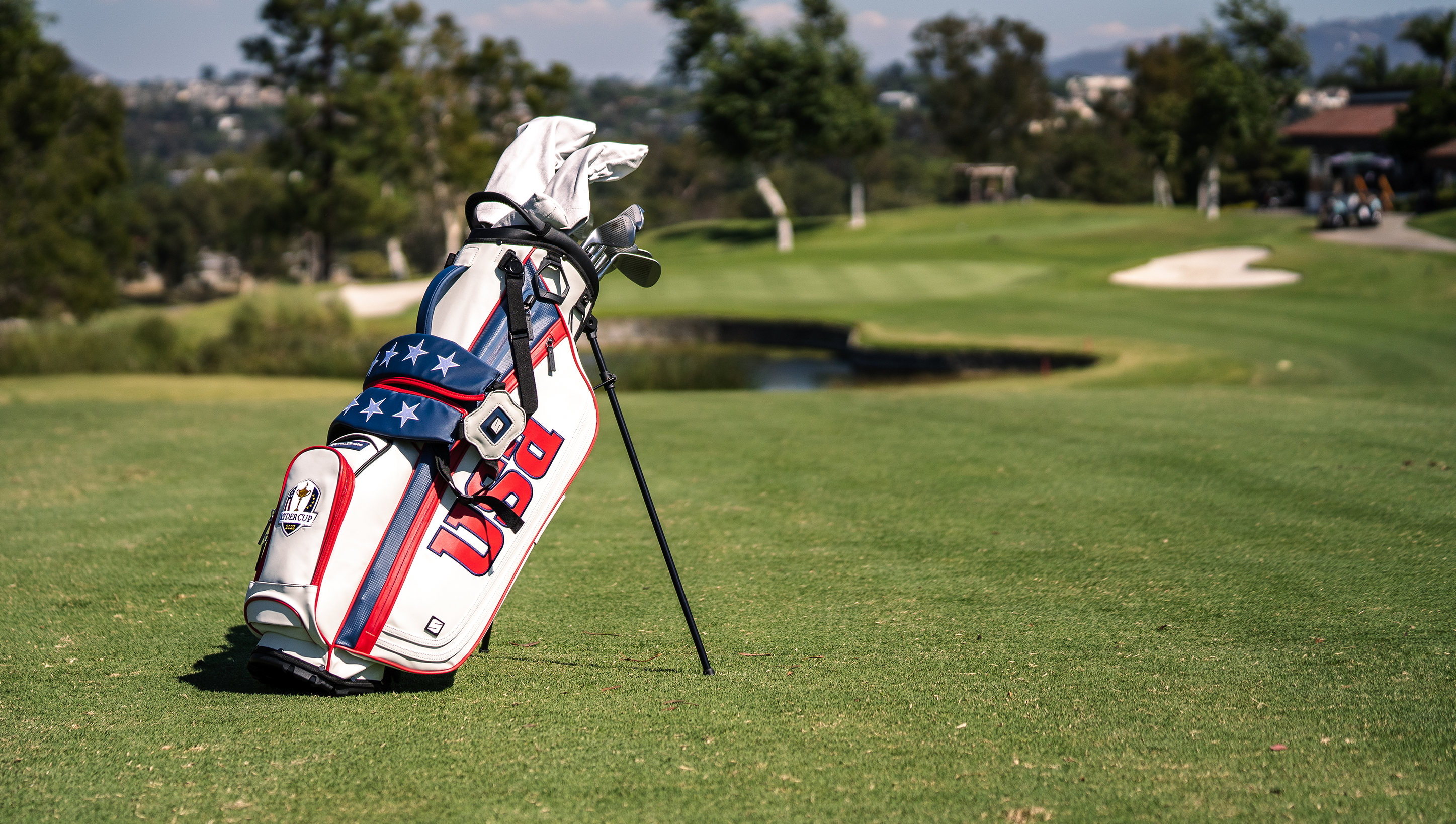 Designed for Performance, Built to Last
From specialized pockets that effortlessly accommodate your gear to sturdy ergonomic straps that make carrying a breeze, the Limited Edition Ryder Cup bags ensure you are ready to conquer the course. Carry the legacy of the Ryder Cup - a legacy of excellence, sportsmanship, and the thrill of competition.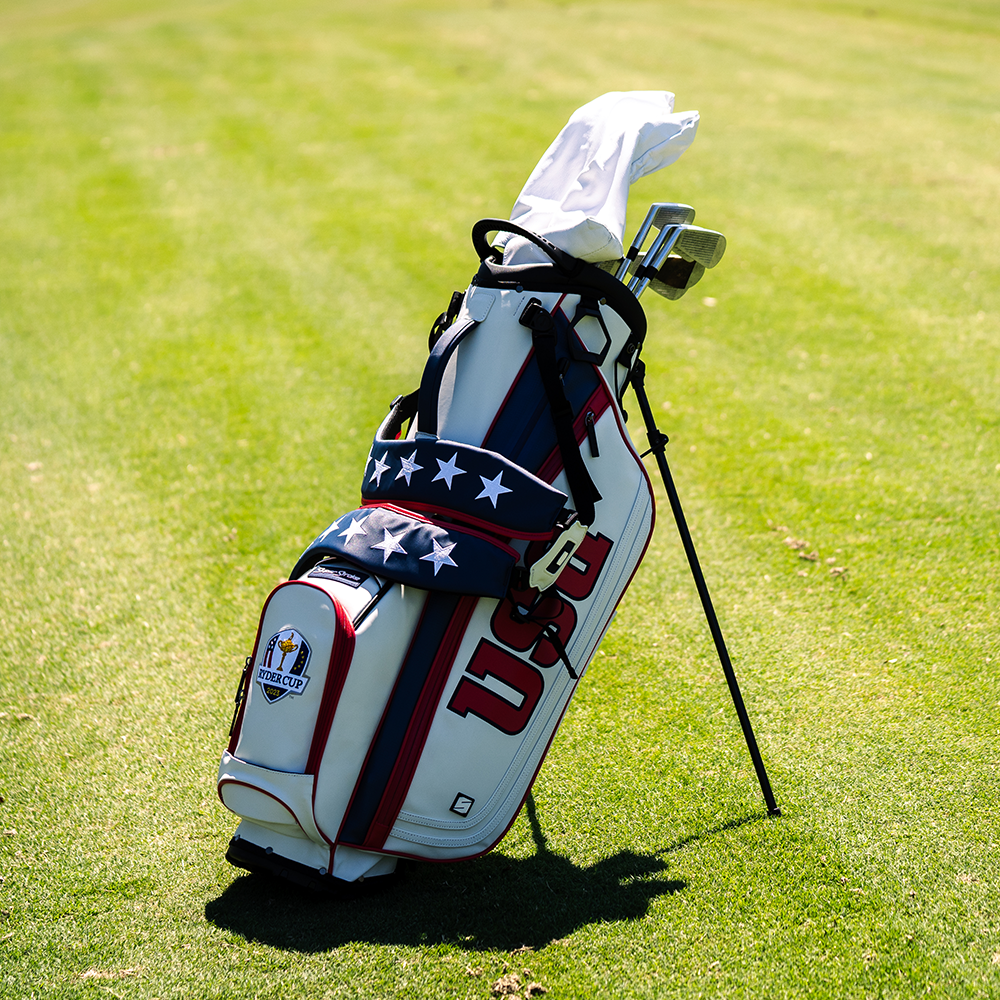 Dimensions
Weight: 5.85 lbs  
Height: 35" 
Width: 12" 
Length: 12"  
Top Dimensions: 8"x11"
Top Circumference: 29"