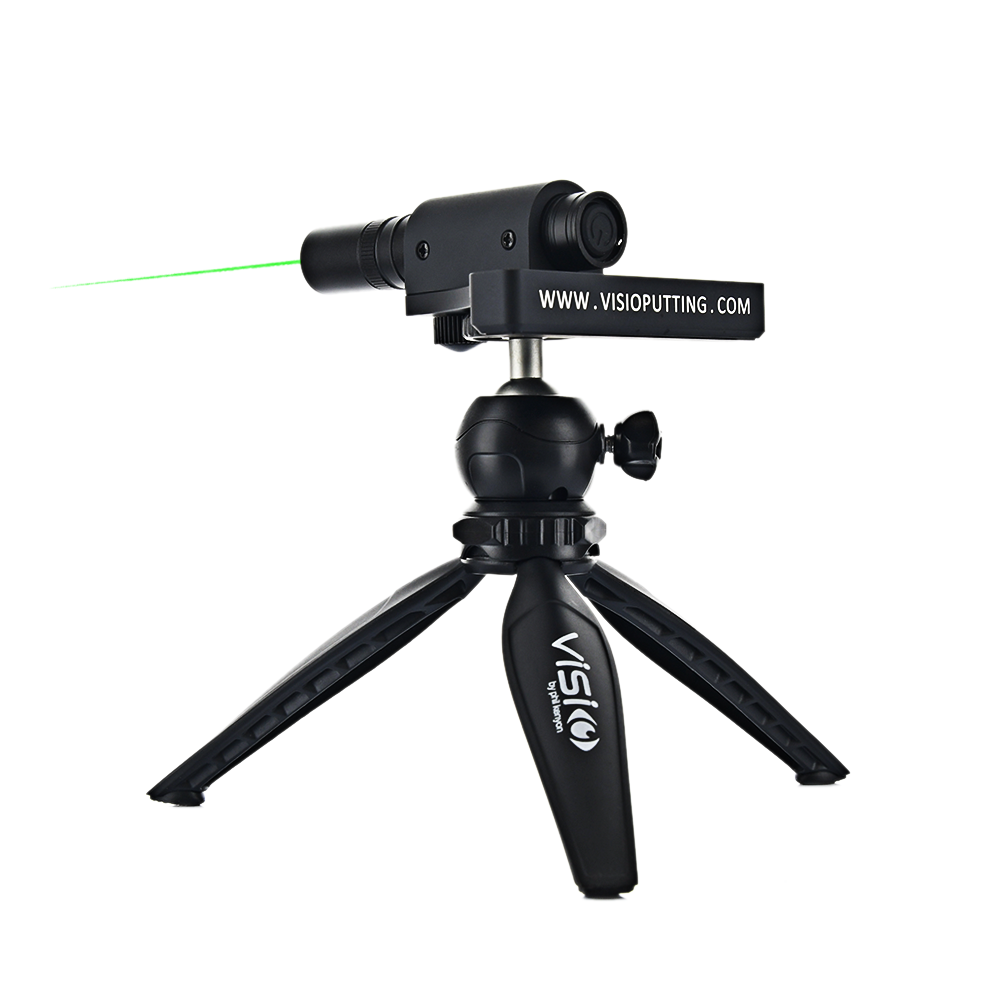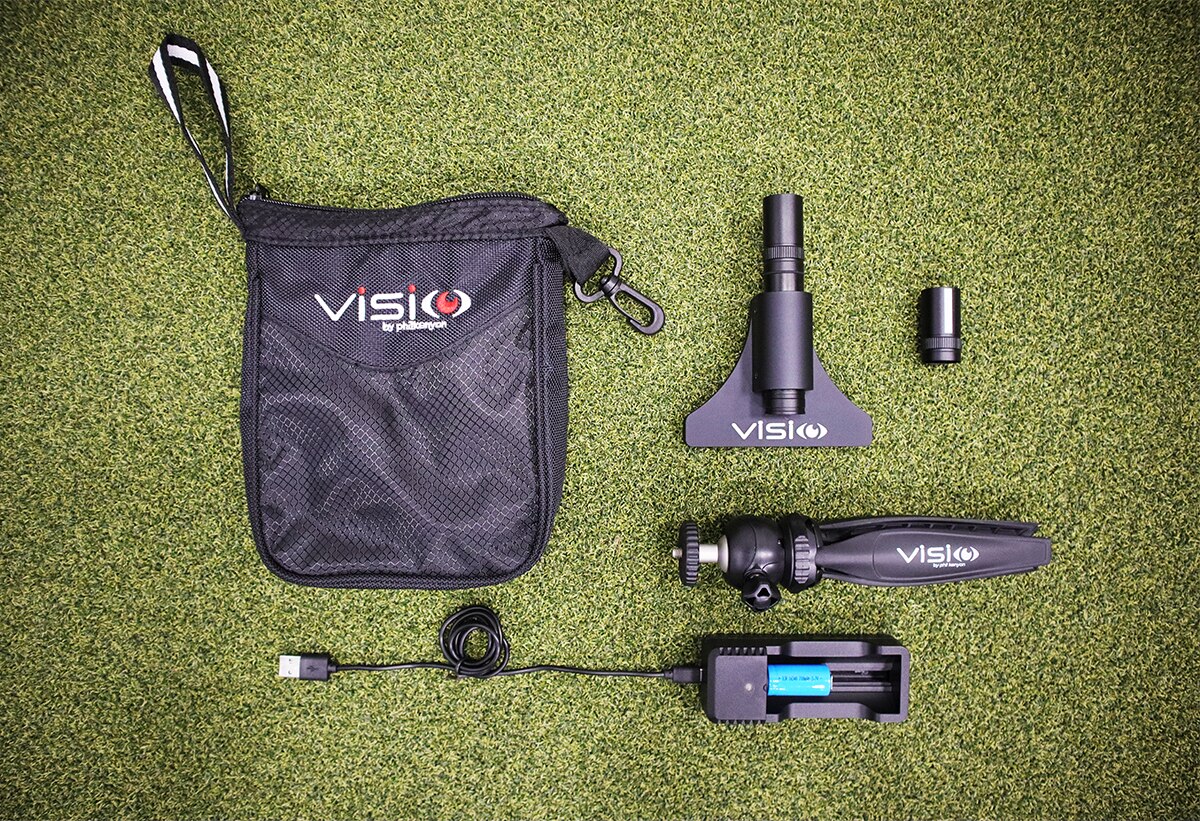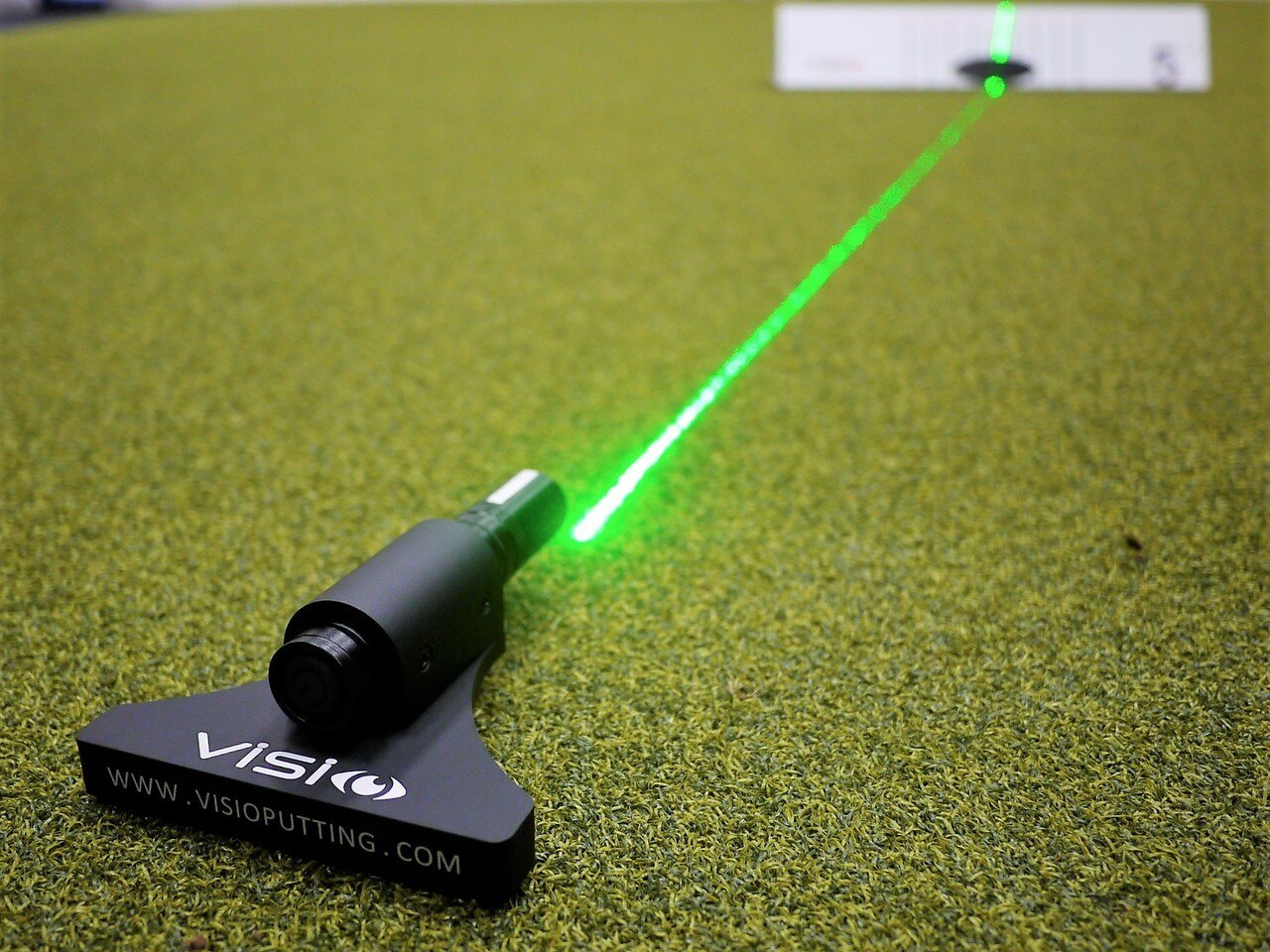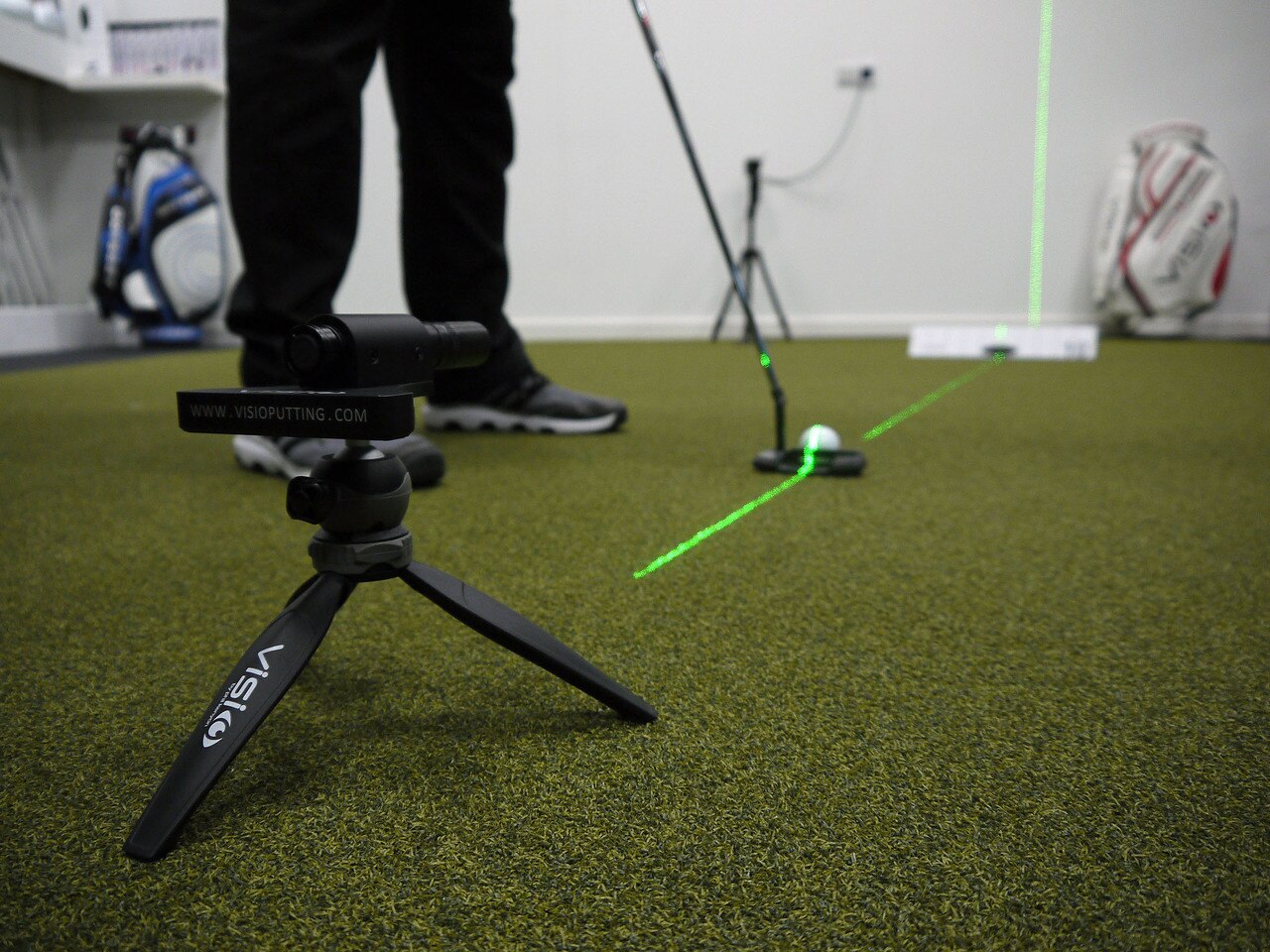 Visio Laser Pack (with Tripod Stand)
The Visio Laser Pack is designed to give you feedback on how well you can aim your putt. The new generation Laser is equipped with a continuous on/off button. Press it once and the laser stays on; press again and the laser turns off. The laser is so powerful you can trace the aim path on the putting surface outdoors, no target backboard required.
In addition, the Visio comes with a fully adjustable Tripod and a removable bumper leg. With leg attached, the laser will shoot parallel to the ground and reflect off the target backboard. This method is preferred by many instructors for indoor use. It also comes in handy for coaches to calibrate your SAM, Trackman 4, Quintic, or other analysis system.
Unscrew the front bumper leg and you can trace the aim path on the putting surface, simply by tilting the base up and down. Assess alignment on short putts, long putts, straight and breaking putts. It's a great tool to highlight aim points and train the eyes for improved alignment.
The laser comes with a rechargeable battery, charger, and protective Visio Drawstring Pouch.
Please note: The Aiming Board pictured does not come included with the Visio Laser 

Product Specifications:
5mW 532nm is the most powerful output allowed for commercial use
3.7V rechargeable battery, charge up to 500 times!
New USB connector battery charger included
New adjustable tripod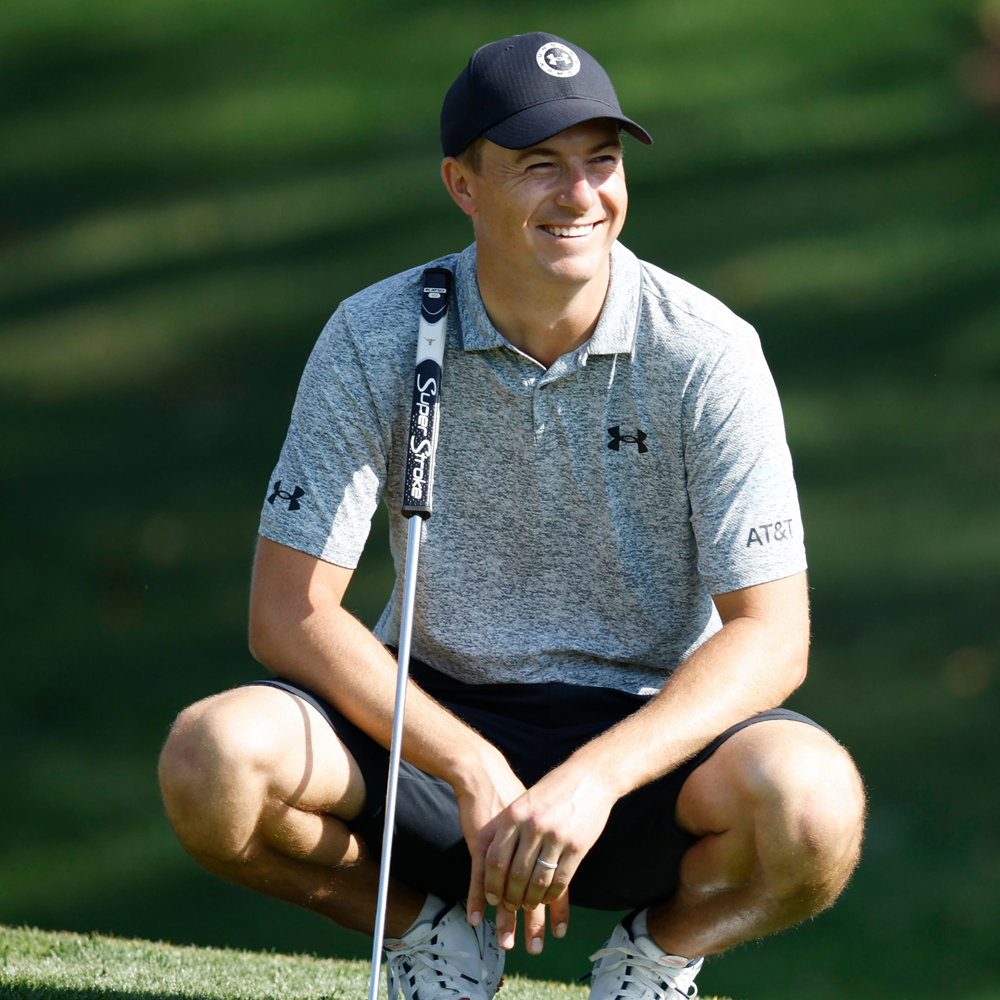 #1 Putter Grip on Tour
SuperStroke grips are trusted by legions of top professional golfers, including three-time major winner Jordan Spieth, eight-time winner on the PGA Tour Patrick Cantlay, and 2019 PGA Tour Rookie of the Year SungjaeIm. In 2022, SuperStroke users won 61 tournaments on golf's major professional tours, totaling more than $58.5 million in first-place prize money in those events.